Whether you're a weekend warrior looking to gain an edge on your playing partners, a serious competitor preparing for an upcoming tournament, or just want to have more fun playing this great game, our dedicated instructors are here to help.  Our teaching professionals offer individual and group lessons as well as multi-day camps, team-building events, and much more. For more information please call (512) 259-5855.
Upcoming Camps and Clinics
2022 JUNIOR GOLF CAMP
Ages: 5-10 June 6th-9th
Ages: 11-16 June 13th– June 16th
8:00 AM – 11:00 AM
Cost:    $200 per participant
Registration Starts May 10th
Each session will be limited to 25 students
Our Instructors:
Robert Wenning, Head Golf Professional
Dylan House, Assistant Golf Professional
Oh and don't forget, golf lessons make a great gift too!!
Junior Camp includes:
FULL SWING       SHORT GAME     PUTTING       RULES
ETIQUETTE        SAFETY
---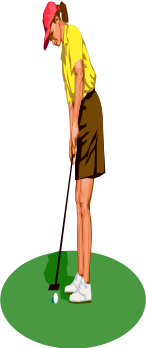 Games, snacks, and drinks are provided each day.
On course instruction & scramble on Thursday.
To register, please stop by the Golf Shop.
Registration is not complete until payment is received. Payments for camp are accepted either via cash or check made out to Robert Wenning.
For more information, please call 512-259-5855